Back to all
THE IMPORTANCE OF VISIBILITY (Cleaning Vehicle Glass)
March 28, 2021
We've all been through it. The vehicle ahead of us kicks up mud, slush, snow or salt on our windshield and we can't see a thing. And not being able to see a thing when we're driving? Not a good thing.
Debris on a vehicle's glass can be blinding when driving directly into the sun. And other things can ruin visibility: scratches on the glass, fogged windows, mineral deposits.
So lets make one thing clear: Your windows. Here are some tips.
Number one rule, don't use abrasives on glass. That means no gritty cleaners that are made for metal. Avoid at all costs those dark green abrasive pads on some kitchen sponges that are made to clean metal pots and pans UNLESS the manufacturer specifically says they can be used on glass.
Use the appropriate cleaner for the substance that's being cleaned off. Special automotive glass cleaners are available, and your Kwik Kar Saginaw service advisor can make recommendations.
Vinegar can work wonders. Sometimes you'll see hard, grayish water spots on your windows that nothing seems to take off. Distilled white vinegar (available in the grocery store) gets rid of them safely, quickly and easily.
Use a microfiber cloth designed for cleaning glass; that's what professional detailers choose.
Clean the insides of windows, too. That film that develops on the inside of vehicle windows can be the result of plastic interior surfaces decaying in the heat of sunlight (plastic contains oil). The film can also be caused by cigarette smoke. Clean that oily layer off thoroughly.
Now that you have clean windows, here's how to keep 'em clean.
Replace your wipers at least once a year. Rubber deteriorates the older it gets, even if you rarely use your wipers.
You might consider a newer type called a "beam" blade. Most have an aerodynamic design that cleans your windshield better, especially at higher speeds.
Your service advisor at Kwik Kar Saginaw will be able to recommend good wiper blades for your vehicle and install them properly.
Visibility. See what we mean?
Kwik Kar Saginaw
1216 S. Blue Mound Rd.
Saginaw, TX 76131
817-231-1700
http://www.kwikkarsaginaw.com
Need Service?
More articles from Kwik Kar Saginaw
September 24, 2023
If you are a driver in Saginaw and you aren't currently using synthetic motor oil in your vehicle, maybe now's the time to consider it. Need more information? Well, synthetic motor oil is a substitute for petroleum based oil. Synthetic oil doesn't gel or gum-up like petroleum based oil and it d... More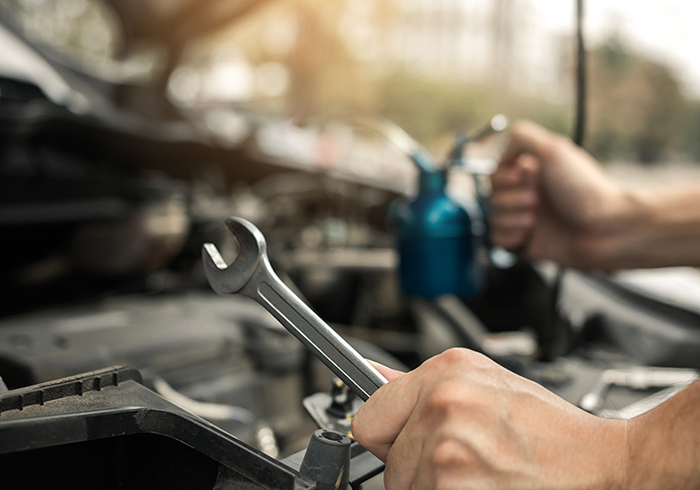 September 17, 2023
Ever wonder how all-wheel-drive or 4-wheel-drive vehicles get the power from the engine to the front and rear wheels? The magic happens in what's called a transfer case. In some all-wheel-drive vehicles, it's sometime called a power take-off unit, or PTU. Inside the transfer case is a set of gea... More
September 10, 2023
If you notice that your headlights are flickering at night, that's something to pay attention to. While there could be many different things that could cause that problem, one possibility is your vehicle's alternator. The alternator takes mechanical energy from the engine and turns it into electr... More