Back to all
Automotive Tips from Kwik Kar Saginaw: A Broken or Damaged Timing Belt
April 26, 2020
The timing belt rotates the cam shafts which open and close the valves that allow air, fuel, and exhaust to flow through the engine as it powers your car when you drive around Saginaw.

An old timing belt can lose a "tooth" in the belt allowing it to slip. The engine could stop or misfire. Timing belt slips – or a broken timing belt – can be disastrous on some engines. In "interference" engines, open valves can get in the way of the piston when the timing belt breaks or slips. When that happens one or more valves can be bent requiring expensive engine repairs.

It is important for Saginaw drivers to replace their timing belts as recommended in their owner's manual to avoid unnecessary breakdowns. Ask the team of professionals at Kwik Kar Saginaw in Saginaw if it's time for your timing belt to be replaced.
Kwik Kar Saginaw
1216 S. Blue Mound Rd.
Saginaw, TX 76131
817-231-1700
http://www.kwikkarsaginaw.com
Need Service?
More articles from Kwik Kar Saginaw
September 24, 2023
If you are a driver in Saginaw and you aren't currently using synthetic motor oil in your vehicle, maybe now's the time to consider it. Need more information? Well, synthetic motor oil is a substitute for petroleum based oil. Synthetic oil doesn't gel or gum-up like petroleum based oil and it d... More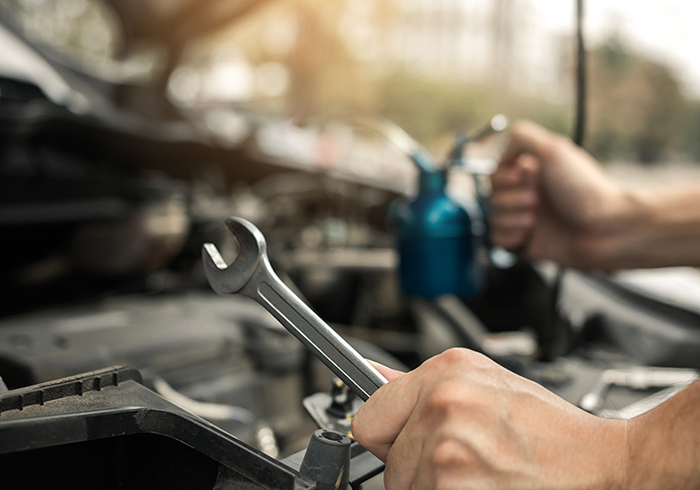 September 17, 2023
Ever wonder how all-wheel-drive or 4-wheel-drive vehicles get the power from the engine to the front and rear wheels? The magic happens in what's called a transfer case. In some all-wheel-drive vehicles, it's sometime called a power take-off unit, or PTU. Inside the transfer case is a set of gea... More
September 10, 2023
If you notice that your headlights are flickering at night, that's something to pay attention to. While there could be many different things that could cause that problem, one possibility is your vehicle's alternator. The alternator takes mechanical energy from the engine and turns it into electr... More